NEED TO KNOW: London Fashion Week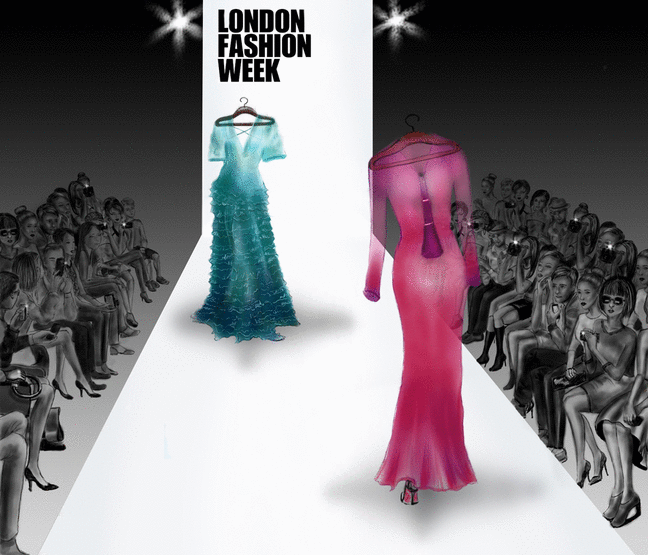 Illustration: Fashion Artista
It feels like yesterday since our last LFW coverage, but it is back for the Autumn/Winter14 coverage. London is (in my opinion) the best city for fashion and as always, we will be trying our very best to keep you up-to-date with all you need to know!
Heres the top apps you'll need to help you get through the week!
Commuter (FREE)- the ultimate app to get you around London. Just type in what tube station your travelling from and to where at what time and the app will tell you the quickest route & update you with any closures on the tube lines.
Style.com (FREE)- to keep in the loop with all the shows at LFW you should download this app, pictures and reports posted within just a couple of hours of the show ending along with pictures from the best fashion week parties!
SecretLondon (0.69p)- browse the area you're in to discover interesting and exciting things to do.
StyleShare (FREE)- After planning your outfits for weeks on end, you want to share with everyone and anyone, right? StyleShare allows you to share all your pictures through a series of snaps.
Of course we all need Twitter & Instagram to keep up with what the NakedFashions team are doing!!! – @NakedFashions on Twitter & laurenjohnstone___ on Instagram. 
Last minute buys:
YSL Touche Éclat – Giving you an 8 hours sleep look in a minute! (perfect for those late nights)
This year especially, you will definitely need an umbrella, and you want to have a pretty one that doesn't ruin your outfit! Check out Marc Jacobs – there umbrellas are sturdy and have a good range of designs, available at Selfridges and other retailers.
You won't need to spend any cash on this one but definitely need to remember your phone charger! There's plenty of spaces available to charge your phone or you could even nip to a local café and 'borrow' some of their electricity.
The Runway notebook from Smythson – To keep all your show notes organised as well as creating a list of networking contacts!
House of Holland heartbreaker nails - Don't bother wasting your precious time layering up nail varnish in the hope it won't chip – it will. These stick on nails from House of Holland are in the fashionable almond shape of the moment with a beautiful heartbreaker nail art giving you more time to prepare outfits and less to think about chipped nails.
Water.Water.Water. There'll be plenty on hand at LFW itself but if you're travelling a fair bit then don't forget to pack a little bottle for the journey. & Snacks - running between shows means there's little time to even run in to a store and pick something up so make sure you have an apple or biscuit (at least) in your handbag.
A watch – the simplest of accessories that many people forget to add. That iPhone you completely rely on may run out of battery, you know? And you do not want to be late to a show.
p.s how great is our LFW illustration?